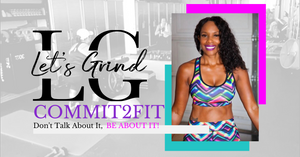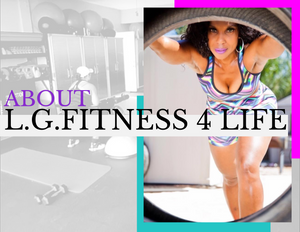 Meet La Toria
​Hi! I'm La Toria Gipson, a NCSF Certified Personal Trainer who specializes in weight loss and body sculpting. I train women with a variety of FUN, HIGH INTENSITY/LOW INTENSITY exercises, and different disciplines that will help you reach your health and fitness goal. Remember if it doesn't CHALLENGE You it won't CHANGE YOU.
As a Fitness Guru, I understand that transitioning into a healthy fit lifestyle can be challenging. Adapting new fitness habits is difficult and often times fails. That's why L.G. Fitness 4 Life is for women of all fitness levels. I strive to help you maintain a healthy balance between your fitness goals and your life. I want to help you change your view on fitness to become a part of who you are and your lifestyle.
My ultimate goal is to help you get into the best shape of YOUR life without the yoyo dieting or joining a gym. I want to help you overcome hurdles and to reach the healthy fit lifestyle that you deserve.
Your Success is My Goal! Ready to work?
FITNESS COLLECTION
My mission is to provide quality products at affordable prices and the best customer service, I want every Woman to LOOK GOOD and FEEL GOOD while getting FIT. It is a well known fact that if you have on GREAT workout gear you feel good and confident about yourself which in turn leads to a GREAT workout.